Where else can you enjoy the ocean with an abundance of fresh water lakes and rivers only a few minutes away?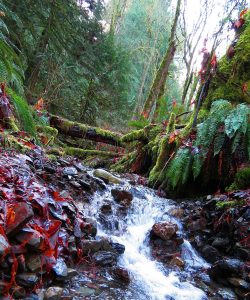 Take a stroll down to Nanaimo Harbour's waterfront walk which is easily accessed through Maffeo Sutton Park. There you can shop, dine, sit and enjoy fantastic views of the inner harbour and see lots of marine life such as like eagles and harbour seals. The walkway has been undergoing expansion and will be one of Vancouver Island's longest harbour front walkways with over 13 km to explore and enjoy. While exploring the harbour front, you can meander into some of the waterfront's wonderful local bistros; pubs and restaurants. Take a water taxi over to explore New Castle Island which is a very large sandstone island in the harbour; where you can hike or cycle on the vast trail system through the island. Newcastle Island showcases some of the most magnificent panoramic views of the area. You can see some incredible natural wildlife and on occasion, have the serendipitous opportunity to see migrating whales as they pass by in the Straight. Seals, eagles and other marine life are readily visible throughout the summer months.
Vancouver Island Whale Watch is a locally owned and operated whale watching tour company and have daily 3-4 hour whale watching tours departing daily from downtown Nanaimo, April – October. They guarantee you will see a whale or your next trip is free. They are our local favourite company! Jilann is a wealth of knowledge. They also donate on each seat sold, on the vessel to our local marine conservation initiatives. Please check them out and support local.
If heading out to visit the rugged West Coast in Tofino or Ucluelet for adventures, you can go out on a half day whale watching or bear watching tour there also, be sure to check out Jamie's Whale Watching or Ocean Outfitters.
" One of the great things about travel is that you find out how many good, kind people there are ". ~ Edith Wharton
Free Guides for Activities in Nanaimo
Lakeview Rental Homes wants to help you make the most out of your visit. We have numerous free resources that we would like to pass along to you. Select a guide below or, view a complete list of all the guides and resources we offer on our Contact Us page.