People are social creatures and connection is simply a human trait. Are you looking to meet with other like-minded individuals? Making authentic connections will benefit you and enrich your daily life! Community involvement provides a sense of belonging and social connectedness. In addition, it can provide some extra meaning and purpose to your everyday life. For many people, communicating with others – through social media, or in person – can help them to have a healthier mindset, improved self-worth, and greater enjoyment of their life.
Here are some interactive ways to connect with locals in the Nanaimo area:
The local newspapers provide us the information about the day to day happenings in Nanaimo. Want to keep apprized of the local news, events and activities? Then check out the Daily News Newspaper or the Nanaimo Bulletin Newspaper.
Local Services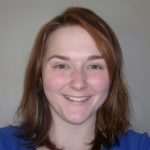 Jessica provides mobile massage in the Nanaimo area. Jessica is a certified Shiatsu therapist and an Esthetician. She is a full-time masseuse and esthetician and is experienced with owning and operating her own practice. In addition, she is an experienced spa provider. Jessica thrives on the gratification from helping her clients feel relaxed. She says that is her greatest reward.
Looking for a cell phone in Nanaimo?
Ryan Czinger has over ten years of extensive experience and knowledge with cell phones and works at Wireless Wave. His exceptional customer service skills will exceed all your expectations. He is well known in our city for always going "Above and Beyond" for all his clients. He takes great pride in his customer service, feel free to call him directly at 250-667-5611 or 250-327-4440 You can also email him rczinger@gmail.com
In order to get a phone in all customers are required to have proper BC Identification, including a drivers license or BCID, as well as Canadian credit card or personal banking direct deposit form
"We can never get a re-creation of community and heal our society without giving our citizens a sense of belonging." — Patch Adams